Parties & Events
Watch how fast your guests RSVP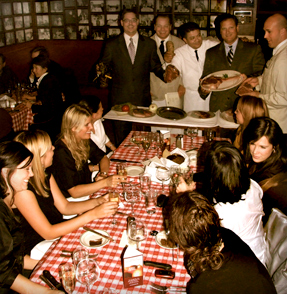 Several Parasole restaurants are equipped for private dining and group events. Facilities range from a corner of the dining room, to community tables, to completely private rooms where no one outside your group will be able to report on what happens.
For details about capacity, availability, menus and more, please contact the restaurant directly.

Check out Phil's blog about wine, travel, and food!
Click here to visit.
---
Parasole Restaurant Holdings
5032 France Avenue South
Edina, MN 55410
Please feel free to call or fax us at:
Tel: 612-822-0016
Fax: 612-822-0705