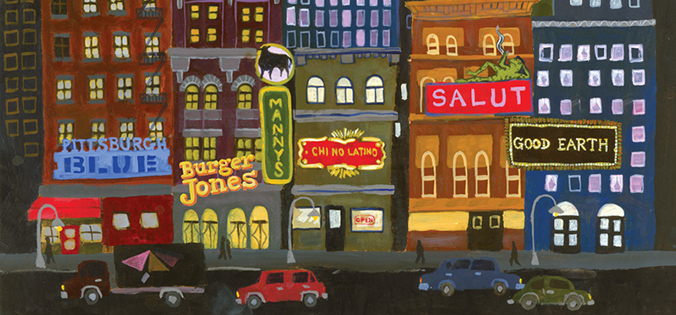 The City's Brightest Lights
Life is better when you have great restaurants to choose from – places that not only satisfy your appetite but delight the senses; that bring fresh attitude and lasting vitality to your neighborhood; and are at once local hangouts and citywide destinations.
Pittsburgh Blue Steakhouse opens in Rochester
Parasole Restaurants Holdings' popular Pittsburgh Blue Steakhouse concept has opened in the luxury Hilton Rochester May Clinic Area Hotel, culminating a partnership between Parasole and Titan Development & Investment. This is the first out-of-town location for Minneapolis-based Pittsburgh Blue. "This will be the city's first true steakhouse and its premier private dining and meeting venue," says Parasole CEO Phil Roberts.
The restaurant will feature:
The Blue Tavern: Rochester's Best Bar and Happy Hour offered seven days a week and will feature a broad selection of specially priced food and drink offerings.
Private Dining: Featuring two options The Blue Room which can accommodate approximately 48 guests and The River Room for smaller, more intimate celebrations that can accommodate approximately 16 guests.
For more information, check it out at:
pittsburghbluesteak.com/rochester/
eGift Cards - Purchase Easily, Give Instantly

eGift Cards can be purchased here and sent instantly to gift recipients across town, or across theworld. Available in any demonination of $25 and over, eGift Cards retain their full value over time. They impose no "activation" fees. They don't expire or require a qualifying purchase. And they aren't subject to blackout dates.


Check out Phil's blog about wine, travel, and food!
Click here to visit.
---
It pays to eat.
You deserve more than a "Thank you. Come again." Join the Parasole Dining Club!
---
Parasole Restaurant Holdings
5032 France Avenue South
Edina, MN 55410
Please feel free to call or fax us at:
Tel: 612-822-0016
Fax: 612-822-0705