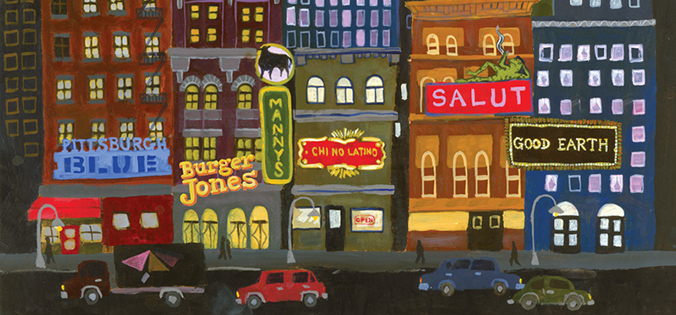 Danny Meyer, the top restaurateur in NEW YORK has closed all nineteen of his restaurants. So has the iconic Tom Douglas in SEATTLE….all twelve of his restaurants.....closed.
Restaurants across the globe have followed suit. There are no open restaurants in FRANCE. Nothing open in ENGLAND, ITALY or SPAIN. In the Middle East….UNITED EMERITS and SAUDI ARABIA ? All restaurants closed.
This is UNPRECEDENTED ! OUR LIVES HAVE CHANGED !
BUT THIS WILL END !
AND PARASOLE WILL RE-OPEN !
As you all know, with all restaurants on the planet, incoming receipts pay yesterday's bill's. PARASOLE is no exception. And there is zero money coming in the front door.. All of you in our extended PARASOLE FAMILY who are temporarily away from work are feeling the pain. And Yes….that includes all of our managers, chefs, office personnel, Senior Staff and owners. NOBODY….NOBODY is being paid.
But, by taking painful measures and fully facing into the DIFFICULT REALITY OF TODAY, we hope to return to serving our guests SOONER rather than LATER.
In fact, we received some good news today. The Senate has GONE BIG and passed a $2,000,000,000 (that's two trillion dollars) emergency relief bill that has help in it for all of us. It will help all of us with the needed cash to get through the days and rough road ahead. And it will provide emergency loans to the company that will allow us to re-open our restaurants.
So for all of us...

WE NEED TO STAY HEALTHY…..because….
WE CAN !!..... AND WE WILL!!!!...... GET THROUGH THIS !!!!!!
PHIL ROBERTS
CHAIRMAN and C.E.O.
The City's Brightest Lights
Life is better when you have great restaurants to choose from – places that not only satisfy your appetite but delight the senses; that bring fresh attitude and lasting vitality to your neighborhood; and are at once local hangouts and citywide destinations.
Hours of Operation
Please be aware that given the current situation with the Corona Virus that Bar & Restaurant Hours are in a fluid state and may change on Short Notice. Be assured that we will update web sites and communicate and changes through our Social Channels of Facebook & Instagram.
COVID-19 Statement
eGift Cards - Purchase Easily, Give Instantly

eGift Cards can be purchased here and sent instantly to gift recipients across town, or across theworld. Available in any demonination of $25 and over, eGift Cards retain their full value over time. They impose no "activation" fees. They don't expire or require a qualifying purchase. And they aren't subject to blackout dates.


Check out Phil's blog about wine, travel, and food!
Click here to visit.
---
It pays to eat.
You deserve more than a "Thank you. Come again." Join the Parasole Dining Club!
---
Parasole Restaurant Holdings
5032 France Avenue South
Edina, MN 55410
Please feel free to call or fax us at:
Tel: 612-822-0016
Fax: 612-822-0705